Who We Are
iConnect Health is an innovate tool to help identify the key motivators to connect with patients and achieve optimal results. At the center of patient centered care, is well, patients. And that group – patients, is made up individual people, they are not a lump category.
We can learn some information about our patients' from their basic demographic information, their age, gender, martial status, we can learn about their conditions and history, but that doesn't tell us who that individual is.

It doesn't tell us how likely they are to listen your recommendations, it doesn't tell us how to form a positive relationship with them and it doesn't tell us how to give them lifestyle advice that they will actually follow.
Our model was created through comprehensive research in four studies involving over 40,000 subjects. It accurately predicts how medication and recommendation compliant each patient will be. And it's clear that the better you communicate in the way that works for them, according to what their personality type indicates the better the outcomes.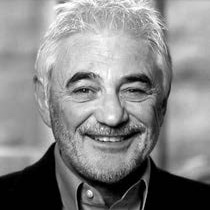 Paul D. Tieger
Founder, CEO
Paul D. Tieger is an internationally recognized expert and author of five breakthrough books including The Art of Speed Reading People, Nurture by Nature and the one-million copy best-selling Do What You Are – a seminal work which established the critical connection between personality type, career satisfaction and success.
His research has resulted in the development of a proprietary online tool which quickly, accurately and inexpensively predicts health risk factors and adherence for individual patients, and improves provider-patient communication, engagement and satisfaction.
Paul holds degrees in Psychology and Organizational Behavior.
Our Journey
"Ninety-three percent of patients reported it would definitely or very likely make it easier to follow providers' recommendations if they communicated with in the patient's preferred style."
*
This is the reason we started iConnectHealth: to help all people live healthier lives, by enabling all healthcare providers to better understand, engage and motivate each individual patient.
The seeds were planted for iConnectHealth over thirty-five years ago when CEO Paul D. Tieger discovered his passion and began his lifelong study of Personality Type.
Over those years, Paul authored five breakthrough books including the one-million copy bestseller Do What You Are – the first work to recognize the critical role Personality Type plays in career satisfaction and success.
Paul went on to pioneer the application of Personality Type to help trial attorneys understand and influence jurors, and improved outcomes in dozens of high-profile civil and criminal cases.
In 2005 Paul created SpeedReading People, LLC – inspired by another of his books The Art of SpeedReading People (Little, Brown 1998), and developed innovative training programs and online software applications that help leaders, managers, salespeople, educators, psychologists, attorneys and others communicate more successfully.
In its first ten years, SRP trained thousands of people around the world from leading companies such as Anthem Blue Cross and Blue Shield, Western CT Health Network, CMIC, Aetna, The Hartford, and Travelers Insurance Companies, Boston Scientific, Vertex Pharmaceuticals, Citigroup, AT&T, Fidelity Investments, HBO, Wendy's, Pratt & Whitney, Texas Instruments, Met Life, Standard and Poor's, Pepsi, Burlington Industries, United Technologies, The US Coasts Guard and many others.

Having proven the Personality Type model can improve communication effectiveness in business, Paul has applied the same expertise to help multiple healthcare stakeholders improve patient outcomes and reduce costs.
Partnering with prestigious academic and healthcare organizations, his first-of-its-kind research:
Established a strong correlation between Personality Type and medication adherence and validated a new screening assessment
Resulted in Individual Wellness Plans which provide the specific, strategies that help all types of patients quit smoking, reduce alcohol consumption, get adequate exercise and reduce stress
Identified which personality types have the greatest health risks and are responsible for a disproportionate share of healthcare costs
The iConnectHealth system employs a state-of-the-art API, which is easily integrated into a variety of different EHR platforms.
What We Do
iConnect Health makes individual, instant connections using our online tool that can be linked to your patient portal or electronic medical record system. Applying the science of Personality Type we enable all providers to instantly understand the key motivators and best way to connect with each, individual patient to achieve optimal results.
We all know that a lot of what we deal with with patients is preventable or controllable. The problem is that we can't get patients', or even ourselves sometimes, to listen to our recommendations in terms of taking their medication, stopping smoking, healthy diet, exercise, drinking, etc. In fact according to a study by Consumer Reports 37% of doctors report this as a major obstacle to providing effective care.

Knowing what we should do doesn't make us do it – If we could just do what we knew to do, we wouldn't make a new year's resolution to lose ten pounds every year. For some seeing someone they love get heart disease is the motivator, for some worrying about trying to attract someone is the motivator, for others laying out a clear and strict plan is the key. Knowing how to talk to them in a way that will impact them and get them to respond is our key.
Your patients' take a brief, as in under 4 minute, assessment which can be linked to your existing patient portal or given in the office and the reports can be integrated directly into your existing EMH.

Our Trusted Advisors
iConnectHealth has been fortunate to attract an impressive group of committed advisors, each with a unique expertise, breadth of experience and comprehensive perspective on the healthcare industry.
Jon C. Schommer, R.Ph., Ph.D
Jon is a professor at the University of Minnesota. Jon has been a licensed pharmacist in Wisconsin since 1985. Since graduating with his PhD in 1992, he has devoted his career to teaching and research. His work is related to the provision, use, and evaluation of drug products and pharmacist services. Currently he holds the Peters Chair for Pharmacy Practice Innovation and serves as the Director of Graduate Studies for the Graduate Program in Social and Administrative Pharmacy and as Associate Department Head for Research & Communications in the Department of Pharmaceutical Care and Health Systems. Jon has served as President for the Academy of Pharmaceutical Research and Science and as a member of the APhA Board of Trustees. He has been inducted into the Academy of Distinguished Teachers at the University of Minnesota. Jon received his BS, MS, and PhD degrees from the University of Wisconsin – Madison.
Robert Baumwoll, MD
Bob practiced Internal Medicine from 1976-2014 in the greater Boston area. During that time, he worked in three small practices, at Harvard Vanguard Medical Associates, and Beth Israel Deaconess Hospital. Bob also served as Associate Medical Director of the NMDO, President of the Medical Staff at Newton Wellesley Hospital, NPI Medical Director for Harvard Pilgrim Health Plan, Chief of Internal Medicine at Choate Hospital's Wilmington Health Center, as a Physician Reviewer for Tufts Health Plan and Medical Director for Stone Institute in Newton Mass. He also served as a Clinical Instructor at Tuft's Medical school for nineteen years. Bob received his bachelor's degree from Cornell University and medical training from Rutgers Medical School and Tufts Medical School.
Benjamin S. Colman
Ben has a breadth and depth of experience in several healthcare sectors. His most recent position was President and CEO of Women's Health New York, and Senior Vice President of Women's Health, USA. Prior to that, he occupied several senior positions in diverse healthcare organizations, serving as Second Vice President at Travelers, Inc., Regional Executive Director – Northeast Operations for Anthem, and Regional Director – Healthcare management Strategic Initiatives. Extensive management consulting experience includes positions as a partner at Telapath Consulting and Accenture, as Manager – Change Management. Ben received degrees from The University of OSLO and The University of Hartford.
Brenda Shipley
Brenda advises innovators working to make healthcare better for people. Her industry experience spans private, public and academic sectors and includes leadership positions with payers, technology providers and policymakers. Prior to her consulting work for technology-centric digital health, patient engagement and data analytics start-ups, she worked at UCONN Health where she helped launch a health disparities research institute and collaborated with the state's Office of Healthcare Strategy to win a $45 million federal grant to innovate healthcare delivery. Earlier, she served as Vice President, Business Development for Employease (acquired ADP), Vice President, Sales & Marketing for eBenx (IPO), and Director, Cigna Behavioral Health. Brenda received her BS from The University of Connecticut School of Business and MA in Health Advocacy from Sarah Lawrence College.